The trends of shopping and buying are constantly evolving in recent times. These changes could be the end result of technological advancements happening around the globe. Most businesses are striving hard to retain their brand reputation with the latest trends and technologies.
Nowadays, online shoppers look for the best alternatives and compare prices with other business websites before making purchases. As a result of it, companies are being so creative and providing a seamless experience to customers. Therefore, businesses find e-commerce websites more profitable in the long run.
Advantages of Ecommerce Website
E-commerce is a commercial transaction of data taking place via the internet using different mediums. However, this medium includes e-commerce websites or shopping marketplaces like Amazon and eBay. Most businesses use mobile applications or social media platforms such as Facebook, Pinterest( buyable pins), and Instagram (shoppable ads), etc.
Therefore, you can sell products or services to customers online using a wide range of platforms. The ultimate goal of selling online is to provide a great shopping experience and convenience for customers.
The biggest advantage of having e-commerce websites is that it allows customers to shop from anywhere at any time hassle-free. Let's take a look at the advantages of having an e-commerce website in detail.
1. To Sell Products/Services Faster
According to a recent study, e-commerce businesses make more profits than traditional physical stores. Running an e-commerce store is simple and effective even for small to medium businesses.
There are many e-commerce platforms available in the marketplace to build your online store efficiently. For instance, Magento, Shopify, and Woocommerce, etc.
The e-commerce platform supports hosting, PCI compliance, and maintenance, etc. You can even use online marketplaces like Amazon or eBay to set up your business accounts.
There are so many SaaS-based e-commerce platforms to support your unique needs of the business. Integrate an online eCommerce store for your business and start selling in a simpler way.
2. Ease of Online Shopping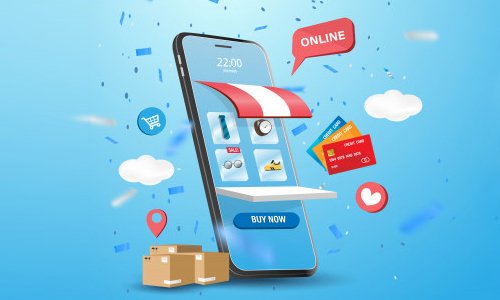 In this digital space, more potential customers search for products or services on online platforms. With the advent of technologies, reports predict that 87% of customers prefer online shopping when compared to 71% of last year's record.
Even physical shoppers search for product availability and pricing on online websites of companies. You can even boost your business by providing honest reviews of your past customers to help new shoppers.
Therefore, every business must build an e-commerce website to gain an online presence for their brand. You can also target customers easily online using different marketing strategies available.
3. Cost-Effective Promotions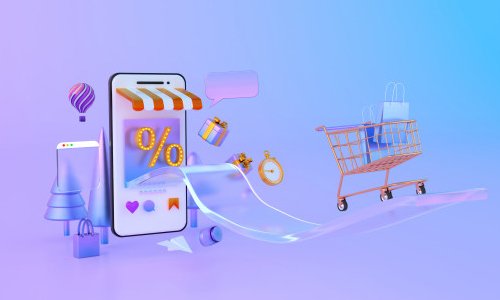 Setting up an online eCommerce business is cost-effective than building brick-and-mortar stores. Most e-commerce sites and online marketplace have free sign-up options. The online ecommerce marketplaces charge a minimal cost for allowing companies to sell their products with them.
To save your inventory expenses, take advantage of drop shipping options to uplift your business growth online.
There are multiple ways to promote your online e-commerce website including, Social media platforms, Google AdWords, or increasing organic search are cost-effective ways.
If you are a startup company, don't invest from your payroll expenses instead expand as your sales grow higher.
4. To Build Brand Using Content Marketing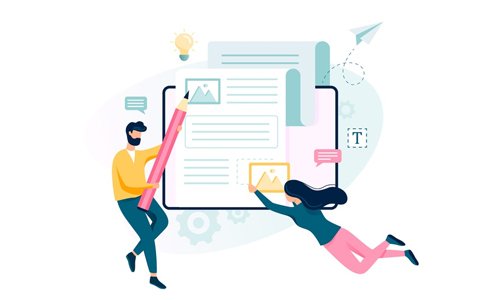 Having an online presence for your business has a lot of opportunities to sell your products and services. A branded e-commerce website provides the ability for sellers to offer key content.
This key content includes product descriptions, detailed comparisons, pricing, and in-store inventory status.
All this information enables customers to make buying decisions both in online shopping as well as in-store. An e-commerce website helps businesses to engage with customers and provide insights on complete product data.
You can post informative content on your e-commerce website to help customers to understand your products or services efficiently. For example, you can post informative blogs or videos to help customers.
5. Reach Out To New Customers
E-commerce websites have different selling patterns for various types of businesses. As mentioned earlier, every e-commerce website has its uniqueness and each seller communicates with their audience differently.
An online e-commerce store is more like an asset for companies to reach international customers. For this, you can make use of social media platforms to reach different demographics online.
With e-commerce websites, you can widen your audience and reach online marketplace like Amazon to sell your products. Identify your niche market trends and reach your potential customers.
Note: Using e-commerce websites, businesses can analyze their customer's interactions and engage with them effectively.
6. Insight On Customer Information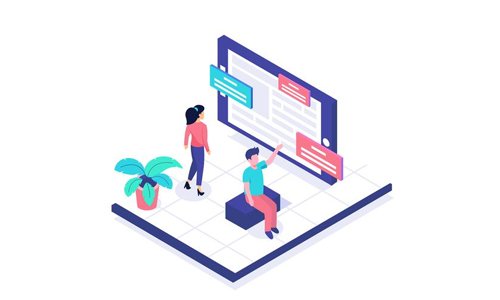 The main advantage of online e-commerce businesses is that you can collect customer's data easier. By measuring and analyzing their shopping interests, you can promote your products effectively. You can even track customer interaction with your e-commerce website in real-time.
All this customer data will enable you to offer a better user experience and maximize your revenue. By improving customer experience, you have chances to increase customer lifetime value in your brand.
Ensure to craft your actionable plans based on your customer interaction analysis. This helps to identify the loops of targeting customers and increasing user retention.
7. Serve Your Niche Markets
E-commerce websites work to cater different types of a niche market in a convenient way. For example, complex niche and rare businesses find it's difficult to reach sellers.
However, you can cater to all kinds of niches with the help of the Internet easily. In such cases, if you cater to a certain niche market, then it's easy to sell your products on e-commerce websites.
Final Words
I hope now you know, setting up an e-commerce store is cost-effective and simpler than traditional physical stores. If you have a great business plan and perfect niche to cater online. Take advantage of an e-commerce website and grow better ROI.
Are you confused about where to start with e-commerce store development? We are one of the top eCommerce website development companies in Singapore and help businesses to set a pathway for success. With no further delay, contact our developer's team today.