Are you looking to turn your brick-and-mortar store into an online business? If yes, you must be looking for web development companies to create a stunning website or revamp your existing website.
There are multiple reasons to consider while hiring the best web development company in Singapore. As every business is unique and has different challenges. You need to focus on reliability and competency before settling in one particular web development company.
Web development companies are plenty in number with respect to the demand in the marketplace. First of all, before hiring a web development service provider make sure you are clear with your business needs.
We have shared a list of the top 10 things that you must consider before hiring a website development company in this blog. We have also covered the insights of a portfolio and its importance in choosing a perfect solution for your business.
Choose Multi-Niche Developers
If you are choosing a niche-based developer, sometimes they lack flexibility and develop cookie-cutter website designs.
Whereas multi niche development companies will have in-depth knowledge in different types of industries. Therefore, it's always advisable to choose a multi-niche web development company in Singapore.
Ensure to choose Mobile-friendly Website developers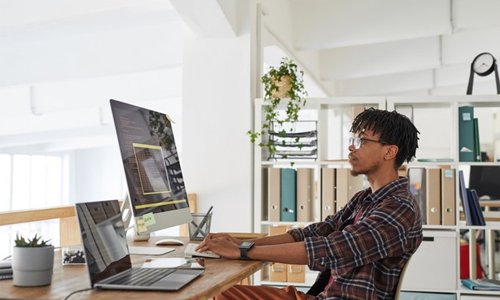 Nowadays, most people use mobile devices more than desktop and laptop. To serve your customers right, Make sure your website development company focuses on mobile strategy.
If you are planning to create a separate mobile responsive site or build a primary responsive site. It's important to optimize your website for mobile devices to maximize your leads.
Check on previously handled projects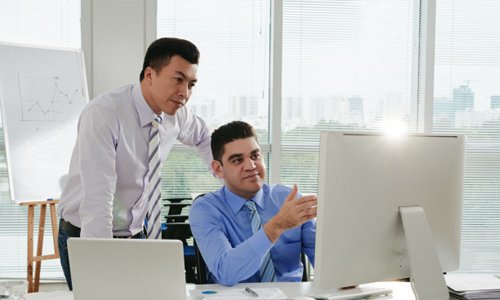 The first step is to look for portfolios on the website development companies site. The basic reason to search for previous work expertise is to get an idea of their in-depth knowledge.
By identifying their web development experience, you will get a clear perception of their quality and skill. You will also find the competitor's portfolio and this helps to take your ideas forward easily.
Get Search Engine Friendly Ideas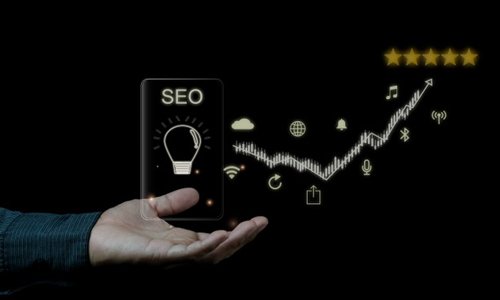 Know the Search engine optimization strategies and It's essential to talk about them with your website developers. SEO plays a vital role in driving website traffic and increasing your customers.
Don't blindly follow their SEO-friendly plans, ask for progression rate and ranking improvements in detail. This helps to build your website in the right hands and maximize your digital presence online.
Understand your Industry/Business Needs
For any business, a website acts as the soul for promoting their brand effectively. In order to create a unique website that matches your brand identity, ensure to talk with the developers in detail.
Make sure the developers understand every aspect of your business needs and future demands. However, the best website development company will be ready to spend their valuable time discussing all your objectives and core values.
Ensure to clear all your doubts in the initial stages of development to avoid future confusion.
Ask For Support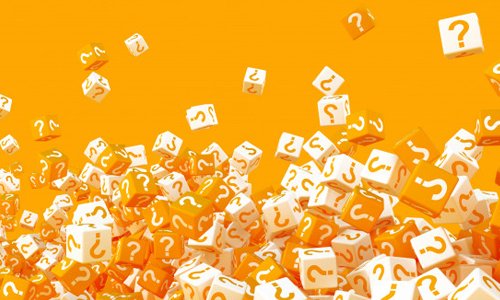 Most web development companies are happy in engaging with their clients via multiple platforms. It's important to check the same with your service provider to get consistent support.
You can also look for managers, who may keep updating all your workflow regularly. As the project manager will analyze every aspect of your business needs and stay connected with developers.
Ensure to interact with him/her to get valuable insights on your entire development process.
Ensure to Check Post-Project Support
An ideal website development company in Singapore, not only supports before launching your website. Whereas it must support after successfully launching your website. In order to rectify any problems in the website and resolve them completely.
Post-project support is one of the key factors that you must look for. Ensure to check whether your development company provides post-project support for its clients.
Measure Your Success Timelines
The success of your business website is based on various factors rather than web design and development. Your web development company should focus on identifying the conversions to set benchmarks in the marketplace.
All you need to do is, understand your business situation and plan web development strategies accordingly. However, the right development company can save your time and money to a great extent. But it's you, who need to understand your business goals and strategize with your service provider approximately.
Know Plans & Pricing in Advance
While developing a website, you need to invest a great sum of your budget. Make sure you invest your money in the right developers to avoid the risks of losses.
However, creating a highly responsive website is just like doubling your money but only with the right inventory. Before choosing your ideal website development company, check whether they create compelling content and have promotional ideas.
Pricing is also one of the important additions to your project development. However, future demands and technologies keep evolving every day. It's highly challenging to predict the project scope, but with the right tools, you can always stand ahead of competitors.
Pro tip: By knowing all your project scope and pricing in advance. You can steadily focus on building your brand for future needs.
Verify Website & Content Ownership
The last step is to check for the credibility and ownership of your website. Before signing up with the company you have chosen, check whether all the website content belongs to your brand name.
Moreover, a genuine website development company will agree to provide the entire website ownership to their client's brand name.
Final Verdict
I hope now you have some idea about hiring a web development company that matches your brand. Choosing developers for your business website can be really challenging. But the final outcome of creating a successful website has tons of benefits to your business.
However, the success and drawback of your business depends on the website development company you choose to work with. Ensure to make a note of this checklist before hiring a website development company.